3. Trend Direction
Trade only in the direction of the trend:
Use a trend indicator to identify whether the security is trending or ranging. Only take signals if the security is trending upwards.
Example
Charles Schwab is charted with    7-day and     150-day exponential moving averages, used to track the primary trend.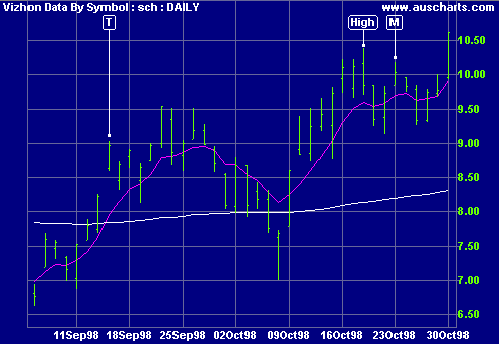 By October 23rd, when the market signals an up-trend [M], the stock is trending strongly upwards:
This is also evident from the successively higher peaks and troughs on the secondary cycle and the new High reached on October 20th.