Point and Figure Charts: Triangles
For a valid Point and Figure triangle there must be at least two retracements counter to the prevailing trend: two falling columns of Os in an up-trend or two rising columns of Xs in a down-trend.
Ford [F] presents an example of a symmetrical triangle at [11] on the chart below.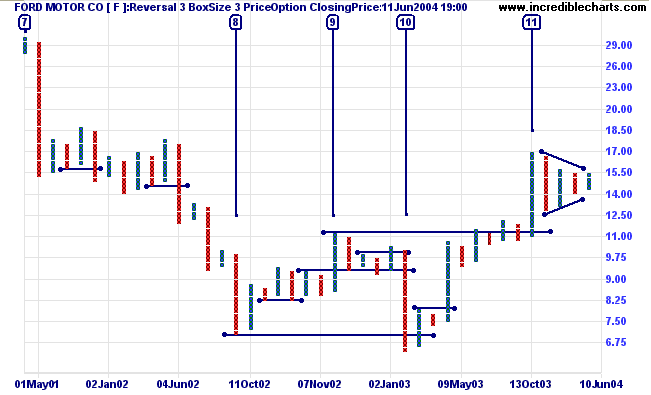 The Point and Figure chart also presents a good example of a wide bear trap at [10].
You will also find (bullish) ascending and (bearish) descending triangles on Point and Figure charts.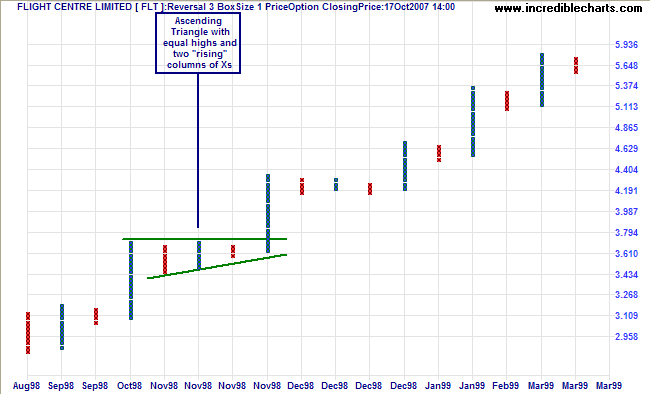 Flight Centre (Australia) presents a good example of a bullish ascending triangle on the Point and Figure chart, with equal highs and two ascending columns of Xs (with higher lows).