Incredible Charts - Mobile Application
Incredible Charts is beta testing its new mobile application which will coordinate the existing Incredible Charts 10.0 desktop application with smartphones and tablets.
Where to Find
Search for "Incredible Charts" on the Apple App Store or Android Play Store.
Follow the instructions to install.
Here is a quick overview:
Watchlists
Watchlists offer custom displays to suit your needs, including powerful visual presentation of recent stock performance. Coverage includes a wide array of stocks, indices, foreign exchange and precious metals.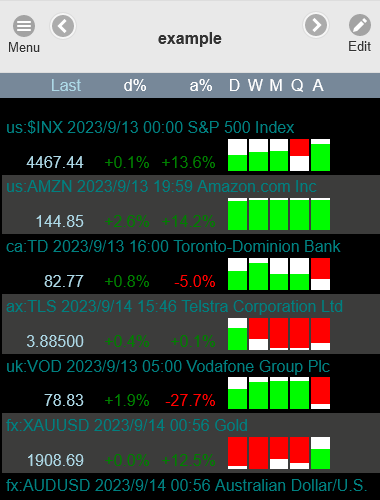 Market Sentiment Indicator
Click the link for trading signals from our proprietary red/green Market Sentiment indicator.
Alerts
Alerts can be added from watchlists or stock charts on your tablet or mobile and customized to your needs.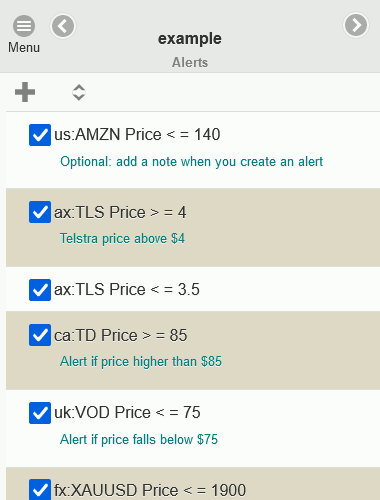 Stock Charts
Candlestick charts are accessible from watchlists or alerts and can be viewed in a variety of time frames. New features will be added regularly to match the full array of tools offered on Incredible Charts 10.0 desktop application. This includes Twiggs Money Flow, Twiggs Momentum and other proprietary indicators.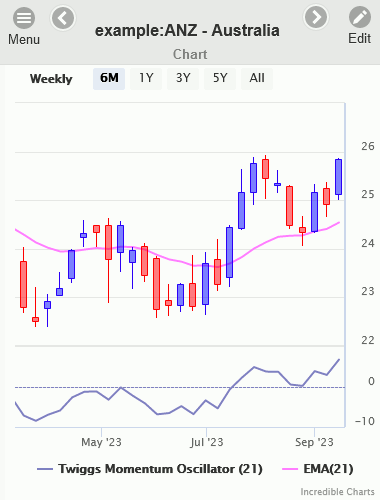 Our Plans
Plans include:
Integration of watchlists and alerts with Incredible Charts 10.0 desktop application
powerful stock screens to identify top-performing stocks
market insights
Colin Twiggs' weekly Trading Diary updates
mobile-friendly forums to share information and discuss opinions on stocks and markets
portfolio trackers and
other powerful tools that will save you time while offering greater control over your investments.
Development is in the early stages and users can expect regular updates as new features are added.
Click the link for a detailed guide to current Mobile App Features.