Stock Screener: Breakouts From A Base
To find stocks that are breaking out from a long-term base, we need to screen for stocks that have started to trend and are making hew highs. Use the following filters.
Directional Movement: ADX Crossover
ADX crossing above 20 signals a stock that has started to trend.

Percentage Of Price High
Identify stocks making new highs by screening for 100% Minimum Percentage Of Price High.
Volume Filter
Add a Volume Filter to eliminate illiquid or dormant stocks.

Example
Yahoo [YHOO] turned up in a screen of the S&P 500 for stocks with 12 Month Price Move less than zero and Closing Price above the 100-Day EMA.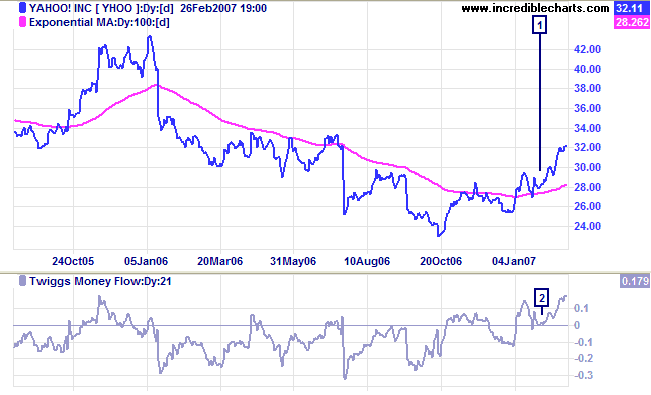 Mouse over chart captions to display trading signals.
Enter when price respects the 100-day MA (not on the first cross-over).
Look for confirmation from Twiggs Money Flow respecting zero -- signaling accumulation.