About Colin Twiggs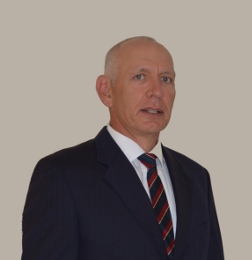 Colin Twiggs is author of the popular weekly Trading Diary newsletter, with more than 130,000 subscribers. His specialty is blending fundamental analysis of the economy with technical analysis of stocks, markets, commodities and currencies. Focusing on the role of the Fed and banking credit as primary drivers of the economic cycle, Colin successfully forecast the October 2007 bear market — eight months ahead of the sub-prime crisis.
Born in Durban, South Africa in 1958, Colin qualified as a chartered accountant with KPMG before joining international investment bank Investec. After an interesting career in a variety of trading and operational roles, he moved to Australia in 1998, to concentrate on full-time trading. Starting with a background in fundamental analysis, his approach has evolved to include technical analysis of stocks, commodities and currencies.
Investors are often bewildered by the torrent of information from the financial media and have little hope of developing a cohesive strategy without some form of structure. Incredible Charts was formed in the late 1990s to meet this need: providing financial tools, analysis and education at affordable prices.
Colin, his wife Gaye and four children live in SE Queensland. A keen golfer, he is also involved in surf lifesaving and competes in open water swimming.
Outside of sport, Colin's interests include history, ethology and preservation of our natural environment. He also supports the Leukemia Foundation charity, for whom Incredible Charts provide free advertising. His time is spent writing the Trading Diary, consulting on further development of Incredible Charts, and researching new material for the website.