Adding Relative Strength
The Relative Strength indicator is set up using the Price Comparison indicator.
Open the Indicator Panel:
Click Indicators on the main menu.
Select Price Comparison at the top of the left column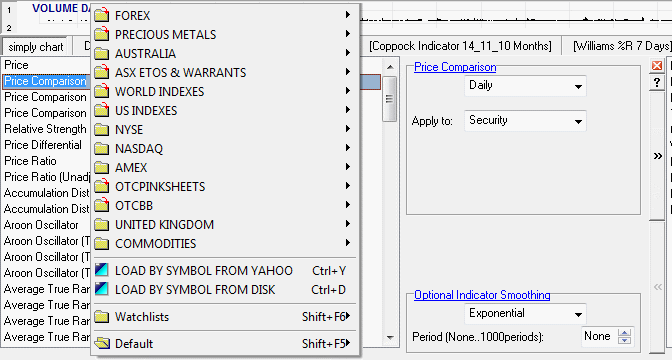 Select an index.
For example, select the S&P 500 [SPX] under Indexes or All Ordinaries [XAO] under Australia.
Amend the default settings in the center panel:
Select Daily, Weekly or Monthly
Select Apply to Project if you want Relative Strength to display all stocks;
Apply to Security if you only want to display RS for the current stock.
Save and Close
Click to save the indicator;
Click to close the Indicator Panel.