Indicator Display
When you add more than 3 indicators below a chart, the indicator displays may appear blank if too small to display meaningful information.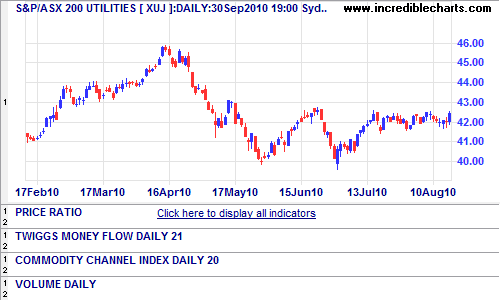 You can scale the indicators to view one at a time, or select Click here to display all indicators in the the top Indicator Slot to show all indicators in the space available.
To adjust the number of visible indicator slots, click View >> Visible Indicator Slots.
To expand the right-axis of the price chart or an indicator slot, click the button to the left of the relevant pane.
Use

to obtain a full screen view of a chart or indicator.
Use

to obtain a split screen view of the price chart and an indicator.
Use
to return to the default view with all indicators displayed.
Click in the left indicator margin. Drag and drop indicators to change the order.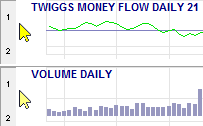 The latest value for each Indicator Line is provided in the right margin of each chart. Mouse-over the value to display the indicator's legend description.
To hide these values, right-click on one of the values and select Hide Indicator Latest Values.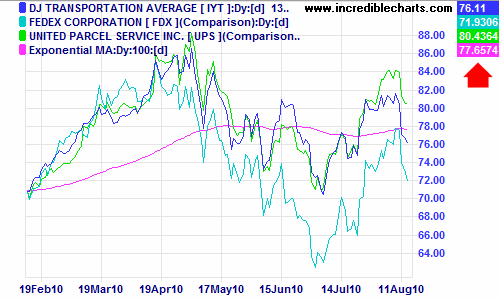 To restore, select View >> Advanced Options >> Show Indicator Latest Values.