Advanced Options
Commands that are complex or infrequently used are placed under View >> Advanced Options.
When you enable advanced options they will continue to appear on your menus until you remove them.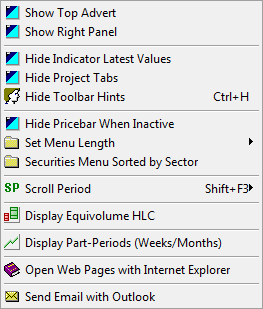 To add one of the advanced features:
Click View on the main menu, or right-click on the chart background.
Place your mouse pointer over Advanced Options. A list of advanced options appears.
Click one of options in the image above for further details.